All aspiring guitarists are invited! There's a new musician in town who will launch your musical career... It's specifically the newest Fender Squier Sonic line!This new launch includes a wide selection of budget-friendly entry-level axes that give you traditional Fender shapes in both guitar and bass.
You can now stop wondering where a suitable location to start shredding could be! We have all the information on this amazing new line, including why it's perfect for any aspiring musician. Read on...
IN A HURRY?
I cannot wait. The primary talking points of the new Squier Sonics are as follows:
Because they are lighter and thinner than the Squier Bullet series, the Sonics are significantly simpler for younger and less experienced players to use.
Because they are constructed to scale with their Fender equivalents, you can later modify them with OEM Fender parts.
Because of their bright ceramic pickups, you'll be able to hear every note clearly.
Electric basses are just one of the many instruments covered in the series!
comes in new, vibrant colors, allowing you to choose the color that best suits your stage persona.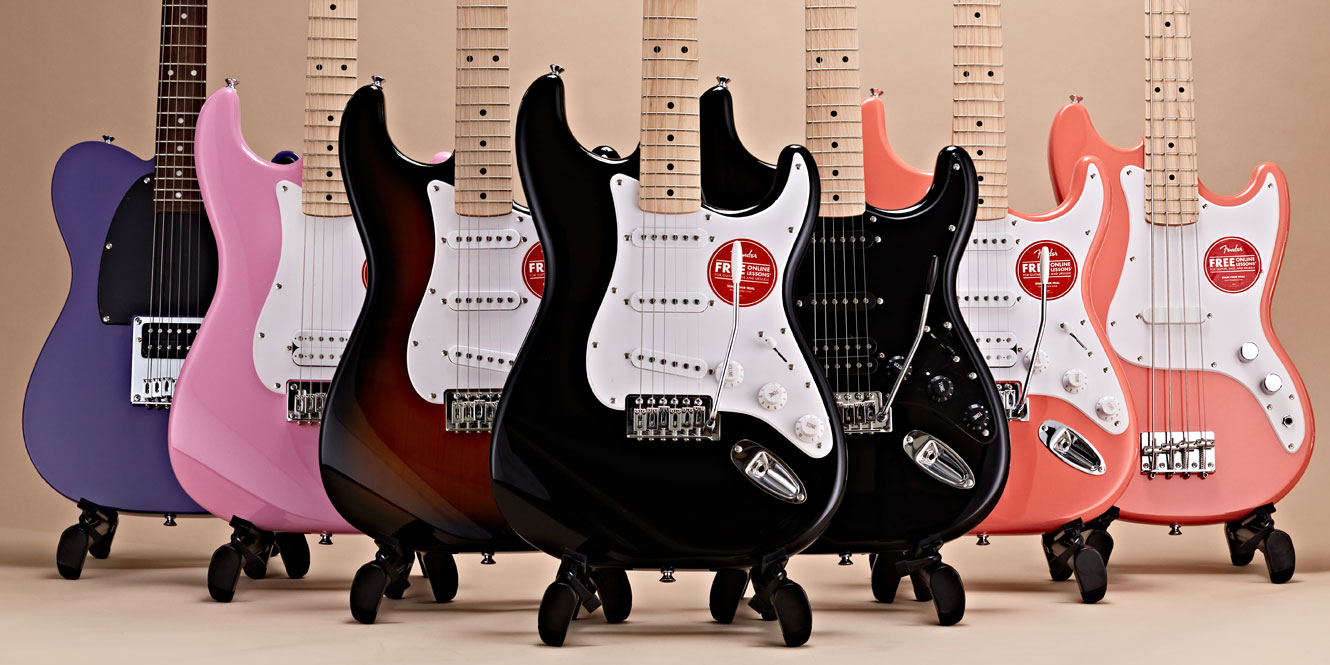 A GREAT STARTING POINT FOR BEGINNERS
Are you looking for your first electric? Or a totally new style of guitar? The Squier Sonic Series has something for everyone.
The Sonic series contains pretty much every classic shape you could want – from the ubiquitous Stratocaster to the cool offset Jazzmaster
They're affordable and value-orientated, and they've still undergone Fender's rigorous QA checks to ensure a top-quality and long-lasting instrument
Their thinner and lighter construction makes them easy to pick up and play for any size or skill level of guitarist
The series includes starter packs that have all the gear a fresh player needs to get rocking!
Fender knows that picking a design that fits your personality and musical tastes is a big part of picking your first guitar! For this reason the Sonic series covers generally their famous states of both guitar and bass, allowing you to begin your melodic excursion with an instrument that feels right.
Why not begin your musical journey with an SSS Stratocaster if you are a fan of soulful, twangy blues? Or on the other hand maybe you're a devotee of independent stone and hunger for the offset style of a cool Jazzmaster. Also, if these don't do it for you, why not taste the quintessential Broadcaster? You can try all of them, including a lot of interesting variations, here!
Each model loyally reproduces the Bumper firsts, yet in a lighter and more deft weight, meaning more youthful and fresher players will not be hindered by a bulky vibe and can rather zero in on the riffing!
TAKE YOUR SOUND SUPER-SONIC…
The Squier Sonic series can carry your musical journey beyond the beginning. With its accurate-to-scale size of Fender guitars, you can upgrade the Sonics with OEM parts to customise and enhance the playability whenever you like.
This means there's no need to get rid of your starter guitar! You can drop in new pickups, change the bridge, or switch up the tuners to gradually develop the guitar as your skills advance.
BASSISTS, REJOICE!
As we've mentioned already, the Sonic series includes bass guitars as well! This lets burgeoning bassists grab a high-quality instrument without parting with too much money. Both the legendary P-bass and Bronco are available in the Sonic series and serve as a superb entry to the world of low-down grooves and thumping rhythms.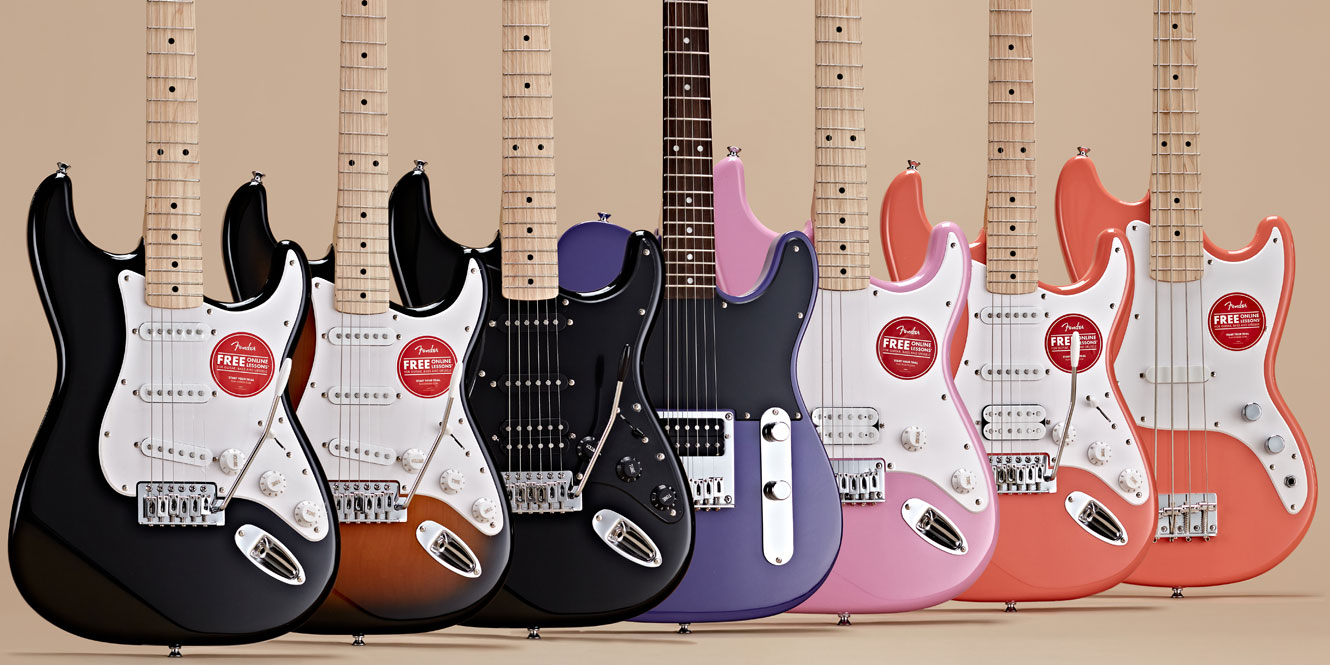 Credt: gear4music.com